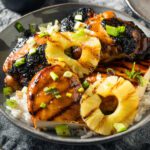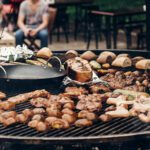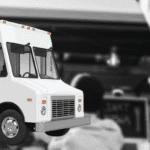 Hawaiian Food Truck brings local style Hawaiian food to your event, community, workplace and neighborhood!
Aloha! Hawaiian Food truck has been serving the Chicagoland area for 20 years, bringing that authentic island style menu to your luau!  Whether it's Kalua pork, Loco Moco or Garlic Shrimp we got you covered!  Hawaiian shave ice?  No problem.  Hawaiian Food Truck has a long list of local island style food that is served hot and heavy!  We don't stop there- Hawaiian Food Truck offers a variety of luau services, including hula dancers, lei greeters, musicians and more!  If you'd like to check out our tropical paradise restaurant and tiki bar, contact us and we would love to host your party at our venue as well!
Contact us for any event, large or small, that you'd like to bring that tropical luau feel! 
Check out the calendar below or follow us online and see where we will be! Mahalo
Hawaiian Food Truckat your gathering
Upcoming Dates and Locations
July 1st, 2023
The Forge Lemont
July 7th, 2023
Pollyanna Roselle LUAU
July 14th, 2023
Pollyanna St. Charles LUAU
July 27th, 2023
Hot Summer Nights
July 28th, 2023
Pollyanna Lemont LUAU
July 30th, 2023
Wheeling Park District
Aug 4th-6th
Taste of Roselle
August 19th, 2023
Deer Park Town Center
August 26th, 2023
Food Festival
Sept 8th, 2023
Sew Hop'd Brewery
Sept 9th, 2023
Buffalo Creek Brewery
May 6th 2023
Come Hungry, over 30 trucks!
May 16th, 2023
Lake Street, Roselle
May 18th, 2023
Lily Lake 11:00-2:30
May 20th, 2023
Grab a brew with your Hawaiian Plate!
May 23rd, 2023
Des Plaines Food Truck Rally
May 27th, 2023
Mikerphone Brewery
June 2nd, 2023
Lily Lake 11:00-2:30pm
June 9th, 2023
Crystal Lake Beach Party
June 15, 2023
Live at the Lake
June 16-17, 2023
Taste of Des Plaines
June 24th, 2023
Rock N' Run the Runway